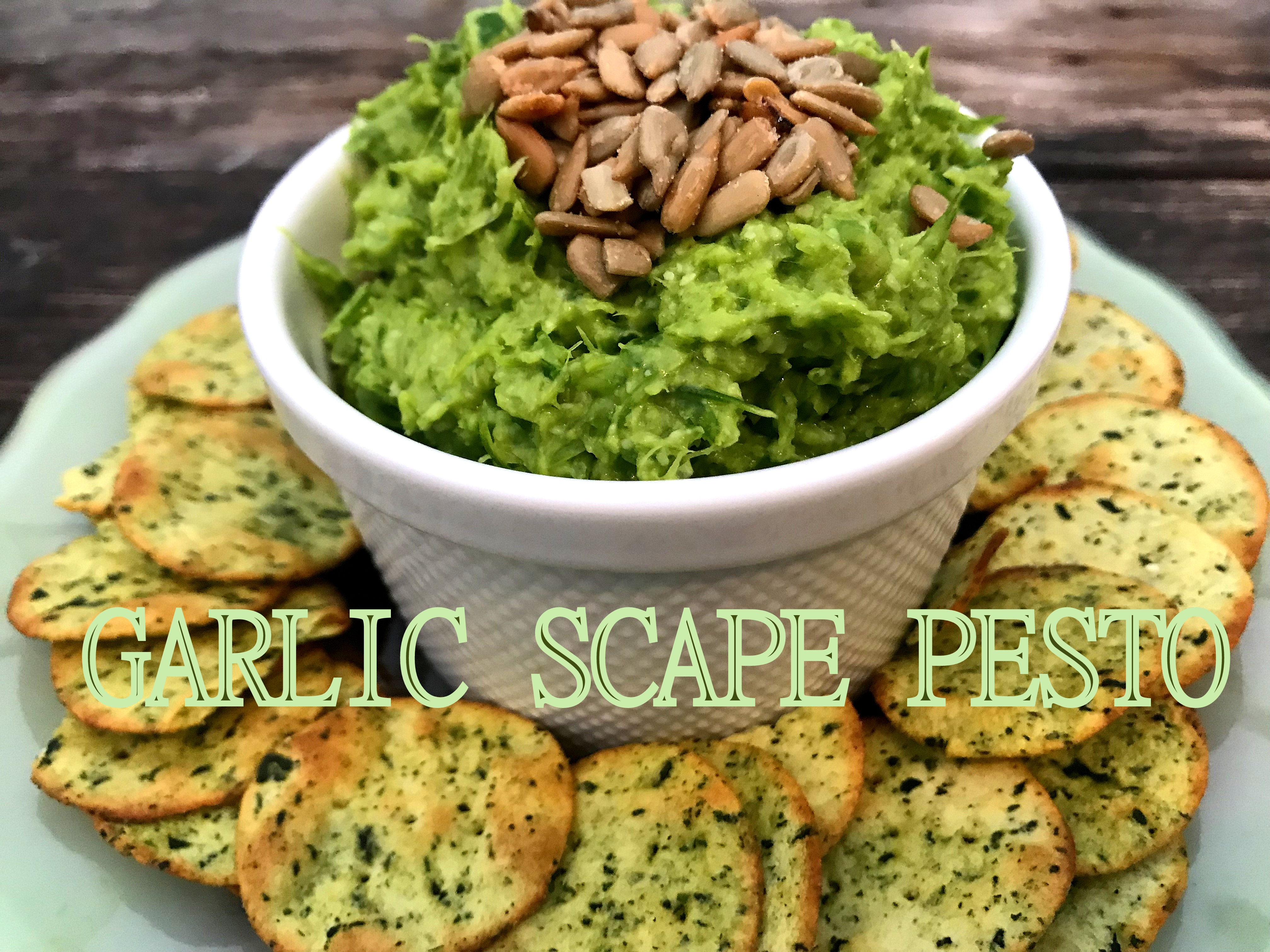 Ingredients

Fresh Garlic Scapes

Olive Oil
(plain or herbal/flavored infused olive oil for extra kick!)

Parmasean cheese
(or other favorite hard white cheese grated)

Kosher Salt (optional)

Sunflower Seeds
(or any favorite nut crushed)


Utensils:

1 Blender or Food Processor
Mixing bowl

Chop up garlic scapes into small pieces.
In blender or food processor blend to a fine consistency.
Put in a bowl and mix in cheese.
Mix in oil to make a nice moist mix.
Add salt to taste.
Add in nuts and mix or use as a garnish on top.


This pesto is best served with thin, crispy dipping crackers. Enjoy!
Source:

Recipe, Moonlight Mile Herb Farm, Susan Burek.